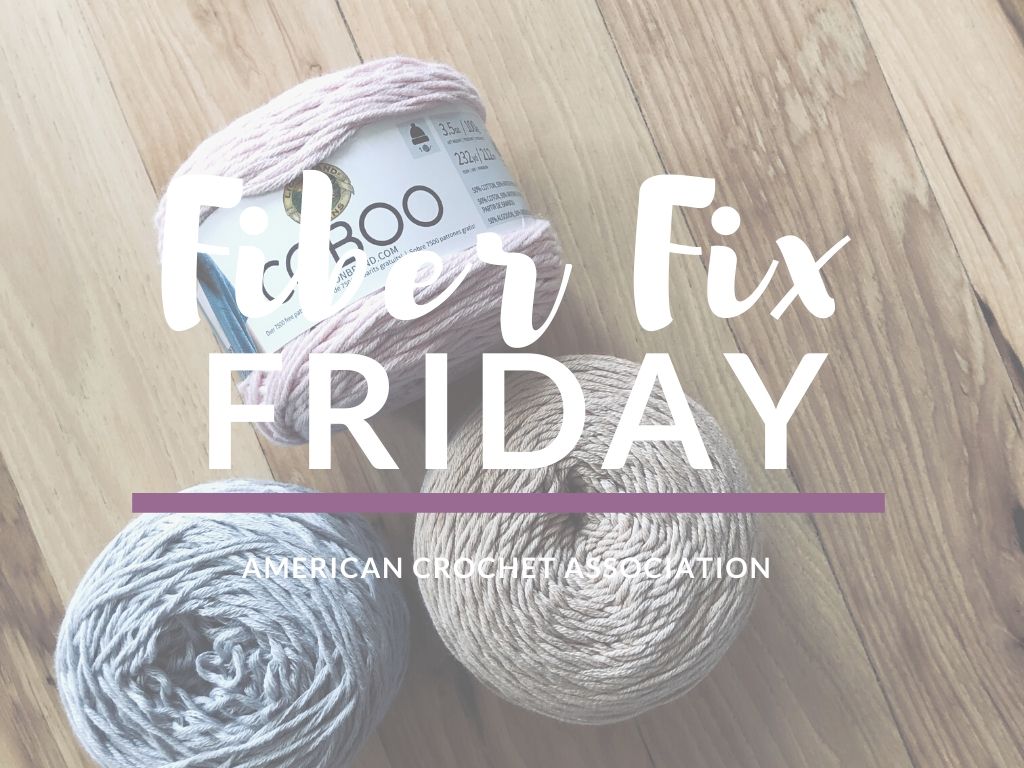 Yarn is fundamental to crochet, so understanding the characteristics of it will help you to buy and use yarn with confidence!
At the American Crochet Association, we are here to help crochet lovers ask better questions about the yarn in their lives!
Lion Brand Yarn Coboo
Buy From: Lion Brand Yarn
Yarn Characteristics:
Weight: 3, Light
Hook: US G6/4.00
Fiber: 50% Cotton + 50% Bamboo
Strand: S on S Plied; multi-thread, ultra-fine
Care: Machine wash gentle, tumble dry low
Yarn Pros: Absorbent, strong, drape, durable, flexible, economical
Amount: 3.5 oz, 232 yards (solid)
Colors: 18 solid
This yarn is best suited for:
Baby: Clothes, toys
Accessories & Wearables
Patterns made with this yarn:
Want to learn more about yarn?
We've been helping crocheters to help themselves since 2015! Build your crochet knowledge & skills with 1 new lessons every week when you join, starting with our Yarn Mastery course!