Take a look at our pineapple stitch crochet swatch.
If the instructions for the last row worked are:
Row 8: Ch 3 (first Dc), turn, work 2 Dc into same St, Ch 3, Sc into Ch-5 space, Ch 5, Sc into next Ch-5 space, (Ch 2, 2 Dc, Ch 1, 2 Dc, Ch 2) into next Ch-1 space, Sc into next Ch-5 space, Ch 5, Sc into next Ch-5 space, Ch 3, work 3 Dc into last St - What is the final stitch count?
Take your time, we can wait...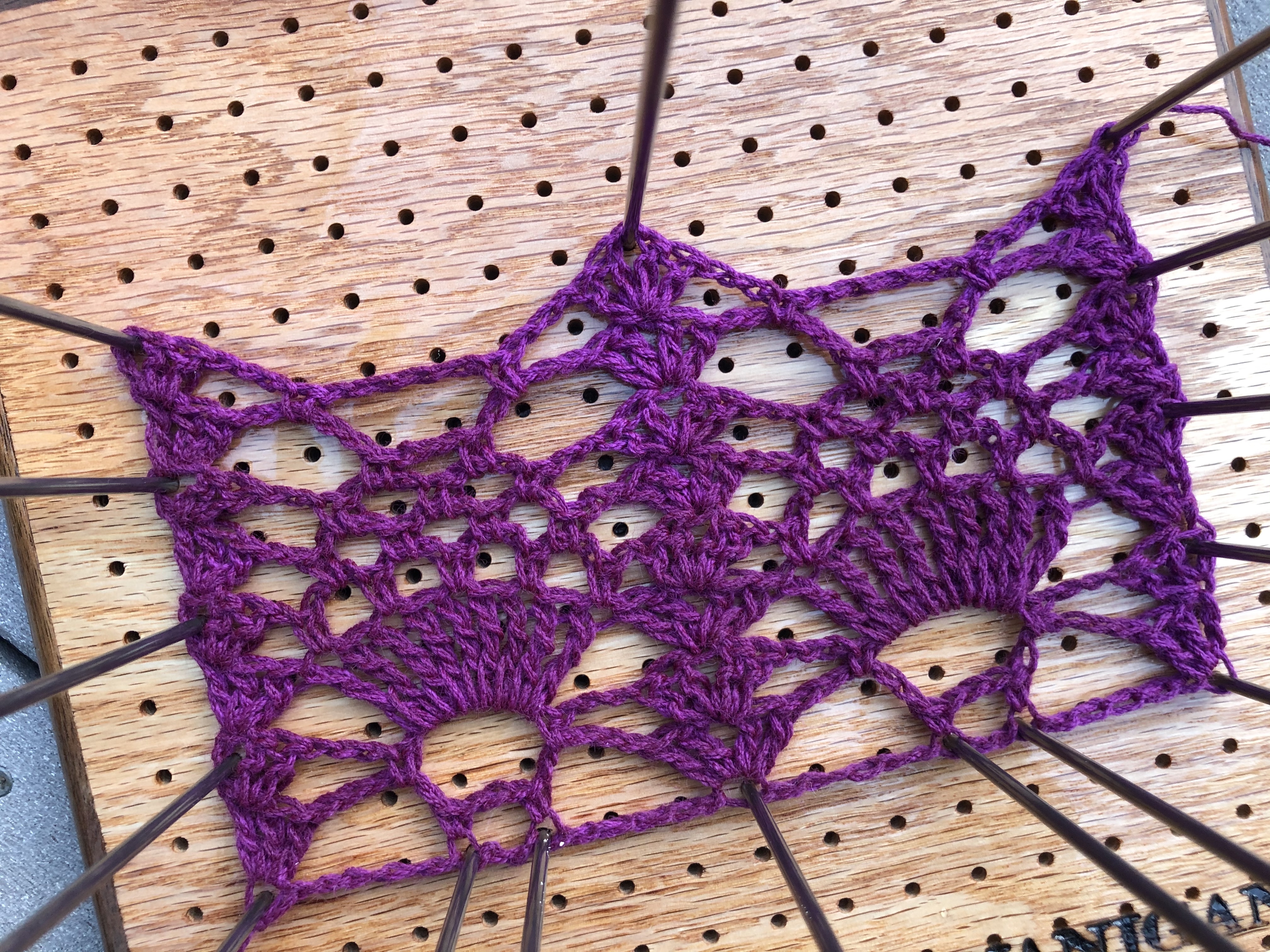 Before we give the answer, let's talk about crochet stitches for a moment.
Raise your hand if you know the following foundation stitches in crochet:
Chain
Single Crochet
Half Double Crochet
Double Crochet
If you have learned these foundation stitches, then you should know that each one of them counts as a stitch when following a pattern.
That's right, every single one of these count as a stitch when crocheting!
There are only 1 exception to this crochet rule:
If the pattern states that the beginning (turning) chain does not count as a stitch. Click HERE to Read More About This Rule!
Okay, now that we've outlined what counts as a stitch, and what does not, let's get back to the stitch count for that pineapple stitch swatch.
The answer is 35 Sts; 10 Dc Sts + 21 Ch Sts + 4 Sc Sts
This is an important lesson for any crochet pattern that you follow, especially when the instructions reference stitches, like:
Skip 3 stitches
Dc into the next 5 stitches
Sc into each stitch around
That's it! Every single stitch in a pattern counts!
Now that we've outlined foundation stitches in crochet, and how to count them when working any crochet pattern...
Do you think you'll be able to apply this rule in the next pattern you try? Let me know in the comments!
Click here to learn more about this topic today!
Peace, Love & Crochet
Salena